Sapphire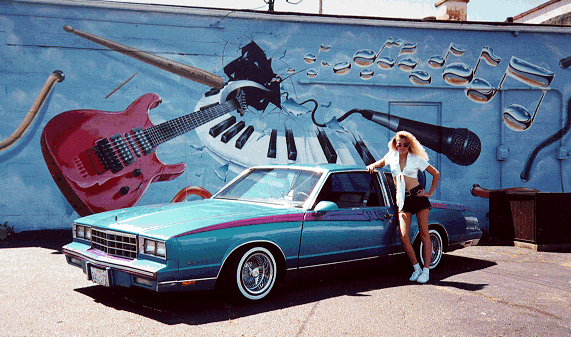 Shown here is Kim with her '86 Monte Carlo named "Sapphire". Along with several awards, her car has also been in show coverages in the following: Lowrider Magazine Feb. 95 (Illinois), Sept 96 (Miami), Dec 96 (Louisville), Aug '98 (Indy), Street Customs Volume 3 No. 3 (Indy).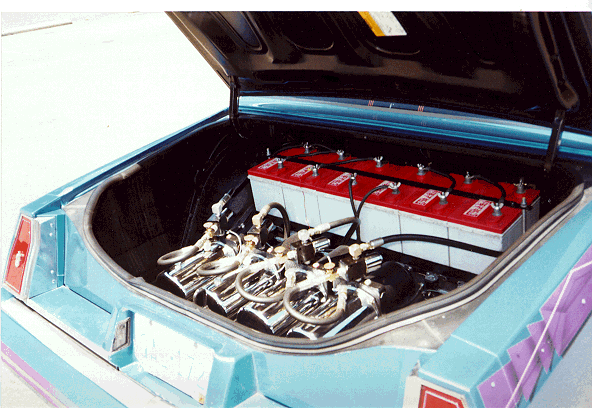 Hydraulic setup consists of four lowrider pumps, six Turbo Start batteries, eight solenoids, ten switches, four inch cylinders (front), six inch cylinders (rear).
Photo 3 Photo 4 Photo 5 Photo 6 Photo 7 Photo 8 
Photos 6-8 show the current paint job.